The internship program
As an undergraduate or a graduate student you need an environment that will embrace you and help you build your career path. With the internship program that iborn offers you will have the opportunity to learn and grow in the field that you desire. Every step of the program is tailored to your needs and wants, and during the whole process, you will have a mentor that will guide you, give you feedback, and monitor the internship progression.
We treat our interns like real employees, and that means that during the internship you will face plenty of challenges and tasks that will help you broaden and improve your skills. While working on real projects with the latest technology and solving problems for our clients you will be helping our team develop something extraordinary.
We nurture our internship culture because without quality people we wouldn't be where we are today building something unique and valuable.
Who are you?
Passionate about software design and development
Driven by making better things  
Curious about new technologies and programming languages
Proactive, agile, fast-learning, and motivated
Team player 
Eager to learn and excited to learn from industry experts
Willing to share your ideas with us and with the clients
 Iborn it's filled with people just like you, people that want to prove themselves, people who will support you, share their knowledge and help reach your potential. 
What we offer
We always put our people first and we value the knowledge and efforts they put into the projects. Here, each individual gets a chance to express itself and become what they want to be. We are a company that understands what means to be a beginner because we were all once in that position. 
At iborn, you have a variety of fields to choose from such as Web and Mobile development, Software QA & Testing, UI/UX Design, Big Data, and you get a chance to be a part of our DevOps culture. You just have to make a decision.
We have the tools needed for your professional development and we trust you to use them properly and who knows maybe you will become an ibornian and be a part of our success story.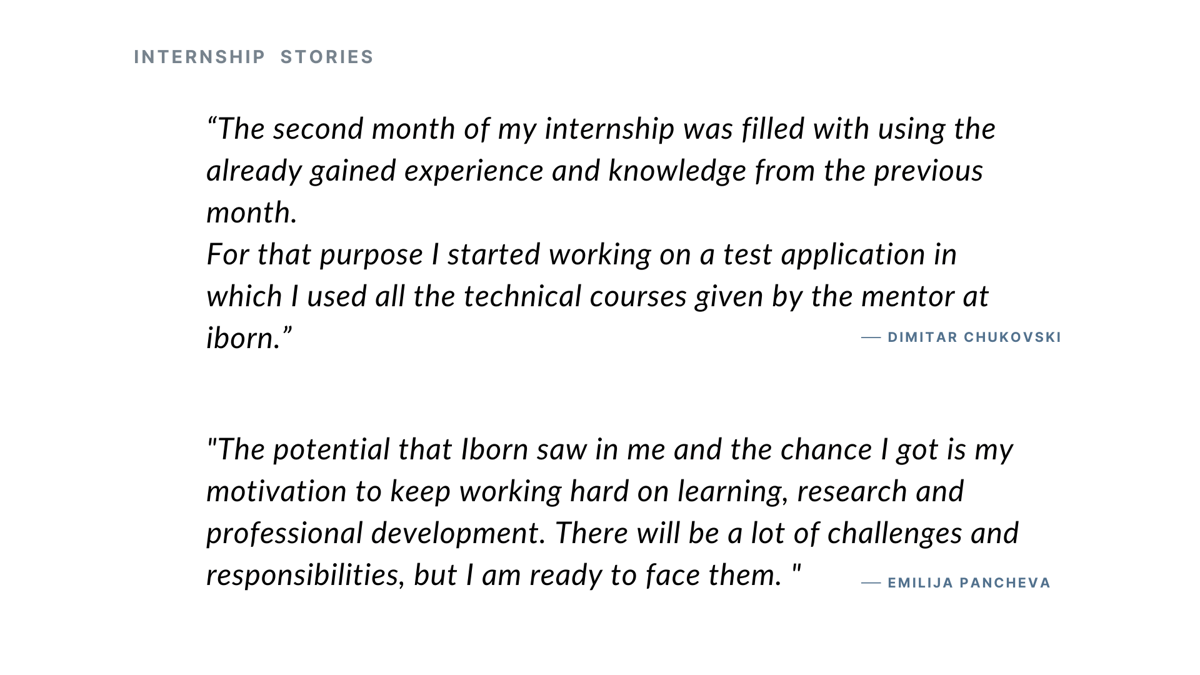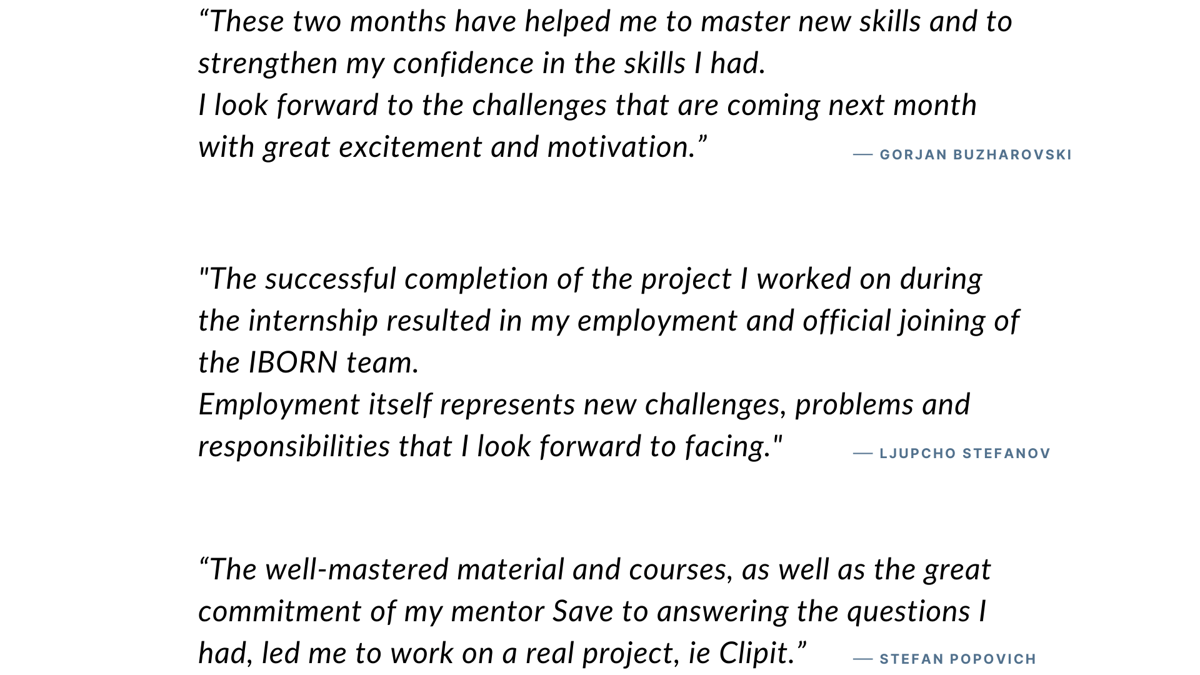 For more insights of the life as an intern at iborn check our IBORN Diaries - https://iborndiaries.tumblr.com/ 
Interested in what you read? Apply now and join us!
Or, know someone who would be a perfect fit? Let them know!