Ibornship
·
Skopje
·
Hybrid Remote
QA Automation Internship
By joining our internship program you will be a part of our quality assurance culture, helping you obtain practical knowledge as a launching pad to start a career as a QA Engineer at IBORN. With us, you can learn, try, and make things happen while expanding your knowledge and skills in software quality procedures and tools.
If you're ready to take the next step in your growth and be a part of a company that values knowledge, quality, and innovation, we would like to have you on board. 

During the ibornship your activities will include:
Reviewing business requirements, specifications, and technical documents; 
Understanding of testing methodologies, test plans, and testing life cycle;
Performing quality consultations with the developers' team;
Creating detailed and well-structured test cases with examples; 
Making an executable specification and automating it;  
Performing manual tests when it's needed; 
Performing a different set of tests (Regression, Stress, Integration, etc.); 
Writing living documentation; 
Contributing to the full development cycle of software solutions;
Quality is achievable, but we always aim to push the goal further. Are you willing to accept the challenge and walk along with us on the road to excellence?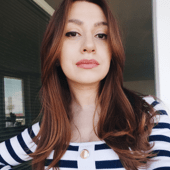 Contact
Irena Horvat
Talent Acquisition Specialist – Recruitment & Talent Development
Why work with us?
Meaningful projects

We're committed to working on projects that motivate our employees. We aim to staff our people into projects where we empower them to be owners and innovators with a systematic and engineering approach.

Stimulating organization

We encourage people to pursue their ambitions and aspirations thanks to various career development and learning opportunities, such as personalized career programs, internal job mobility, contributing to intrapreneurial and cross-entity projects, and other initiatives. That is how we enable them to expand their scope of responsibilities, broaden their skills and expertise, and enrich their experience. Besides, the nature and diversity of IBORN projects offer boundless opportunities for people to thrive, grow and discover new horizons.

A knowledge economy

Thanks to the distinctive profiles, skills, and experiences of our people, we have established a true "knowledge economy" where each person can express their talent and where each new idea that someone contributes can inspire another. At IBORN, learning from one another and sharing experiences – both successes and failures – are always encouraged. Our ambition is to always surpass the ordinary, to strive for excellence, inspired by creativity and innovation, and driven by challenges. This makes IBORN a place where you can learn, develop and explore your full potential.

Growth & Development

In a sector as dynamic as the software industry, challenging ourselves and being open to the world around us is absolutely essential. We have a sharp focus on our employee skills development initiatives that are based on continuity and following the latest technologies and the personal pace and ambitions of the employee. With support from their mentor and our Talent Development Manager, employees play the lead role in their career growth.

Encouraging risk-taking and pushing boundaries

At IBORN we never settle for the ordinary and continually explore new ideas. The engineering approach is one of our main values and guides everything we do. This challenges us to constantly push limits in the quest for excellence that defines our world. When you join IBORN you become part of a community of talents who shape remarkable teams.

Winning together!

IBORN is home to bright minds and exceptional professionals with unique identities. They have flourished over the years because they are passionate about their work and the outstanding quality products and services they provide for our customers. They also thrive thanks to continuous learning and innovation coupled with a deep respect for the team in which they operate.
About IBORN.NET
We speak and understand the language of startups and young but fast-moving tech companies, but, we also power mid-sized and large enterprises and we are focused on providing the most competent and complete software development services that meet our clients' needs and offer full-time support.
Since 2012 we have successfully delivered software consulting and development services to companies with diverse industries and demanding project requirements, coming from technologically mature European markets, such as Denmark, Iceland, The Netherlands, Germany, Sweden, and the UK.
Our core strength is developing software that solves customers business challenges using technology. We design and build efficient and beautiful digital systems that are easy to maintain and quick to adapt to leverage new opportunities. We help our clients reimagine and build their digital workplace, unleash the true power of software by creating products and services that help them navigate the complex landscape of modern business.
Ibornship
·
Skopje
·
Hybrid Remote
QA Automation Internship
Loading application form