Being an Ibornian by Stefan Popovic, Software Quality Assurance Engineer
How would you describe iborn.net in 5 words? 
FAMILY, CHALLENGING, COLLABORATIVE, RESPECTFUL, TRUSTING
What was your passion before joining iborn.net? Were you searching for something and did you find it here?
My passion before joining IBORN was Test Automation. I always wanted to create automation test scripts so that I can compare expected and actual results. Test Automation is the best way to increase the effectiveness, test coverage, and execution speed in software testing. I found what I was searching for and today I am a proud Software Quality Assurance Engineer at IBORN.
What surprised you the most when you first started working at iborn? 
This company has a welcoming culture, employees are friendly, and more likely to build internal employee networks. I knew I was in the right environment and I felt energized and motivated to start my career here. I was surprised how as an employee I was accepted and valued. 
You started working remotely, so how is that? What helps you stay connected with the other ibornians?
As I mentioned above, IBORN has a compact culture and as an employee, I was able to share ideas and work together with the other ibornians very easily. What helps me stay connected with the other is the chemistry between us. This is my first experience working remotely and I probably miss the fact that I haven't been able to meet with all of my coworkers. We would be much more efficient if we worked from the office since the communication would be faster.
What motivates you when you work from home?
The teamwork and the energy that flows between ibornians keep me motivated besides the physical distance. There are a lot of new challenges and tasks that I need to accomplish, which still keeps me challenged.
What things do you find harder to learn when you're new and not in the office, and how do you find the answer? 
Since my mentor was available for all the questions and issues I had during my internship I didn't have any problems with finding the solutions. Also, I had a lot of courses, materials to follow, and a QA site with all the information needed. While I was following the courses and materials and working on my tasks, I also improved my research skills.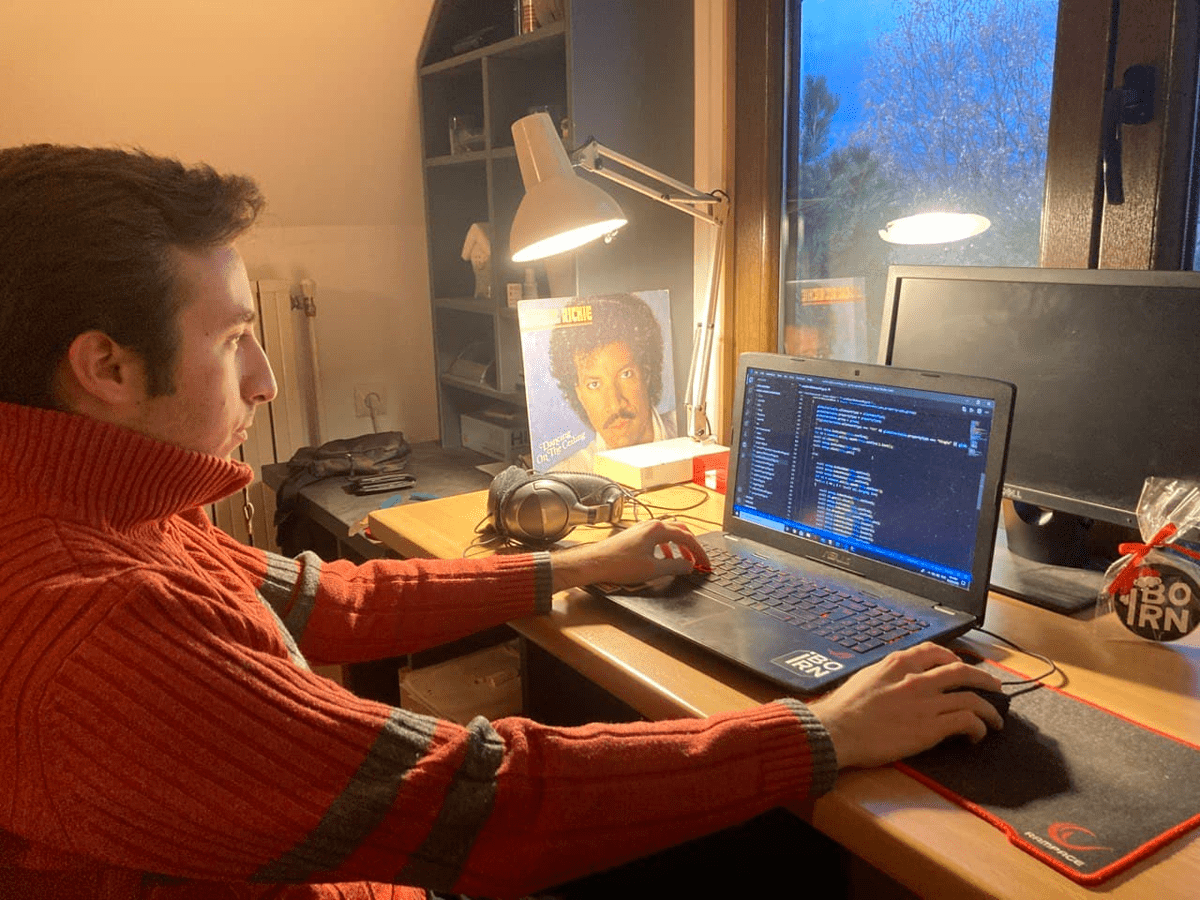 What's the highlight of your day/week?
My highlight of the week is to ensure software quality. During the sprint I work on my automation tests, testing the features, validating the release on test environments with also performance testing.
What is the hardest part of your job?
I don't find that there is anything hard about the job because I like what I work. I find hard parts to be solved.
What's your favorite thing about iborn.net?
My favorite thing is the iborn radio which is broadcasting every Monday where we can find more information about our colleges. Those are funny moments where we discover hidden talents in each of us. I was honored to introduce myself in this event by putting different highlights of my character.